Everything has changed
except the name
Le RASPAIL
Le Raspail, the new rendezvous of the Sèvres-Babylone district, welcomes you in a warm and elegant setting where nothing has been left to chance by decorator Gilles Guillot. The space has been completely redesigned while recreating the traditional standards of the neighborhood Parisian bistro. You need only to settle into one of our large, up hostereld terrace benches when you come and discover this new address!
GOURMANDISE An inexhaustible source of happiness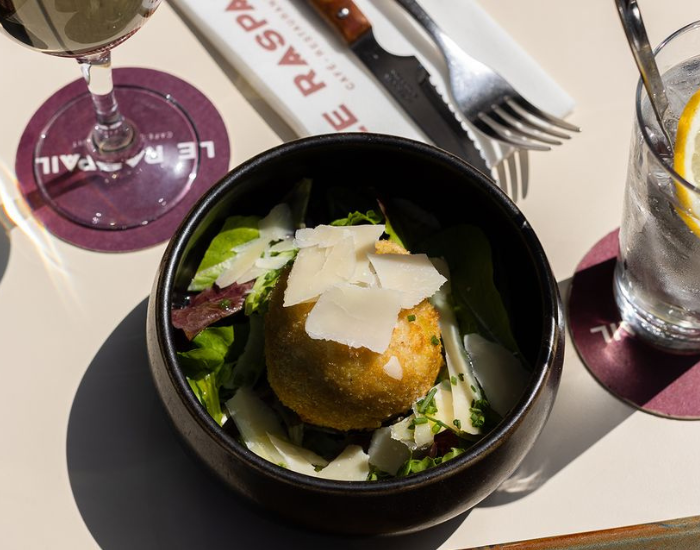 The chef offers well-prepared traditional cuisine, tinged with modernism and always attentive to the seasons and the market.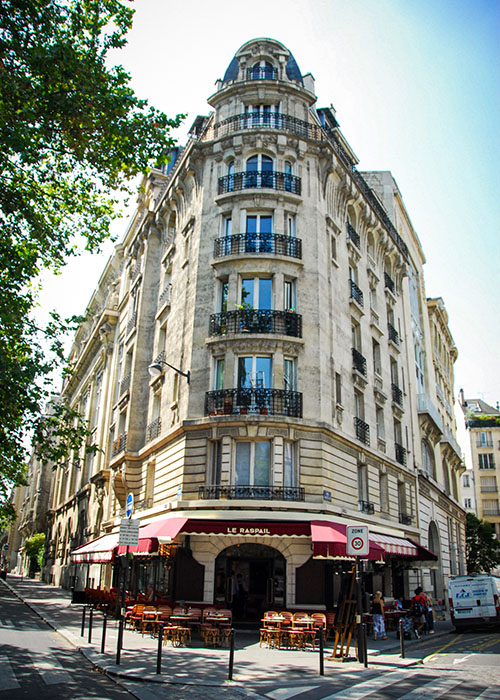 Invitation to the reverie
Pass through the doorway of this café-restaurant, look up and discover the magic of this trompe l'oeil ceiling. A life-size ceramic moulding in the "Palissy style" more than 12 X 9 feet, which brings to life a gigantic plate of fruit, vegetables and cooking utensils. An enchanting artwork to discover and rediscover with family and friends while enjoying a wonderful meal.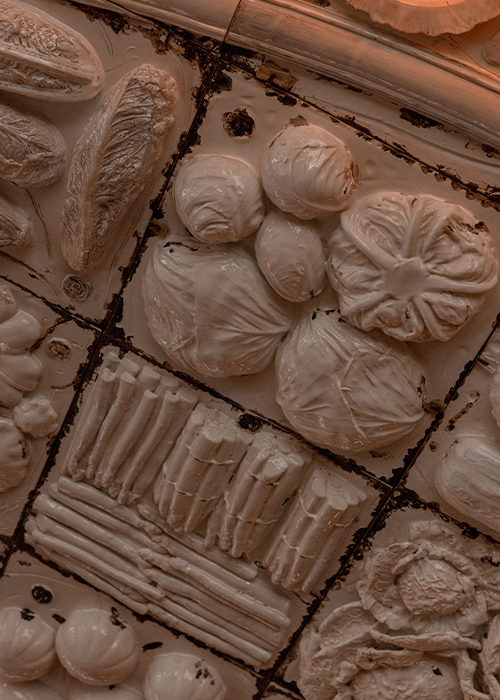 Behind the scenes
The Team
Every day, a professional and smiling team welcomes you to Raspail, under the benevolent eye of Ambre and François, the managers!